Tamil Movie Industry had its first movie released in the year 1931 and is making some good movies till date. Tamil movies are primarily produced in Tamil Nadu and are watched all over Tamil Nadu and in few neighboring states. They are also watched by a sizeable Tamil diaspora in Singapore, Malaysia, Sri Lanka, UK and USA. It is also popularly referred to as 'Kollywood'.
Before you dive into the list, you must understand that this is not a ranking list and the movies in the list were also not chosen based on just a single criteria. The movies in the list are chosen based on the era it belonged to and how it differentiated itself from other movies in that era, the trends it had set and technical prowess of the movie in general along with the box office success. The below list is ordered aplhabetically. We've tried very hard not to reveal the story or plot in the list, but enough details to pique your interest.
16 Vayathinile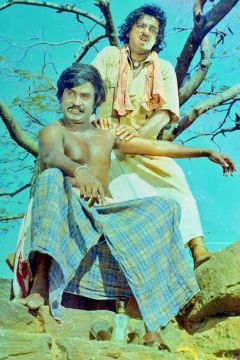 Bharathiraja made his directorial debut with this movie. It was an important movie for its three main actors as well. This was pretty much the first movie to take Tamil Cinema outside of the studio sets to a typical rural village. Rajinikanth played an iconic vilain role named Parattai who is a village bully, while Kamal Hassan played an iconic role named Chappani who is a limping orphan and Sridevi played a village school girl named Mayil. The movie was initially slated to be produced by National Film Development Corporation of India but was later produced by Rajkannu. Ilaiyaraaja's music was sensational and all song tracks were an instant hit especially the song - "Senthoora Poove" fetched National award for the play back singer S Janaki.
Why should you watch 16 Vayathinile? / Why is 16 Vayathinile on our top 11 list?
This was a coming of age story of a 16-year-old school girl Mayil that takes place in a rural Tamil village with perfect acting and excellent direction with superb musicals. This movie led to the creation of many other similar movies that were also set in a rural backdrop and the movies based on the country side life became more prominent in Tamil Cinema.
Anbe Vaa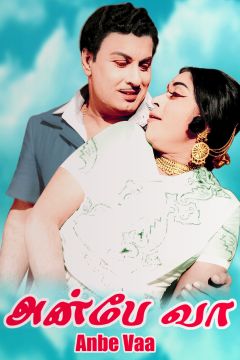 This was the first Eastman color movie produced by AVM Productions and also their first and only collaboration with MGR. The movie's portrayal of MGR was different from his previous movies where he was always cast as a mass hero or a cop. The movie is also one of the finest romantic comedy of Tamil Cinema and was a huge commercial success back then.
Why should you watch Anbe Vaa? / Why is Anbe Vaa on our top 11 list?
MGR was fantabulous in the movie and he scores perfect marks for his acting, dancing and comedy. MGR along with Nagesh gave an unforgettable performance in the comedy scenes. It won't be a mistake to say that this was one of the first romantic comedy that was hugely successul and set a stage for future movies of similar genre in Tamil Cinema.
Anbe Sivam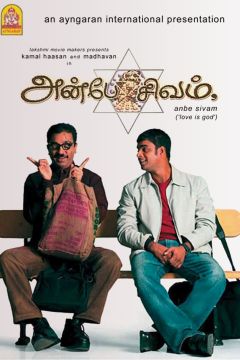 Anbe Sivam might be the only movie which is in our list that did not do well at the box-office. This is India's The Shawshank Redemption as it has got a cult like following after its release. The story was created by Kamal and dialogues were penned by Madhan (artist and popular movie critic) and R Madhavan also shares screenspace with Kamal in the masterpiece.
Why should you watch Anbe Sivam? / Why is Anbe Sivam on our top 11 list?
While many themes are explored in the movie, the main theme in the movie is the life itself.
Autograph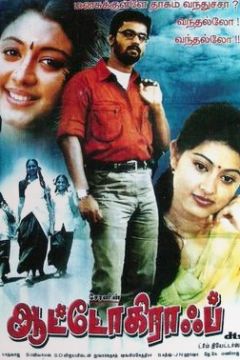 Autograph takes us through the past not so perfect life of Cheran and his experiences of love with various women in his life. It's a personal journey of the protagonist that also takes us with him through the ups and downs of his life with no exaggerated melodrama. It was a typical happy ending in the end, but it touches your heart immensely. Cheran's performance was good and the movie was rewarded with commercial success and with various National and State awards.
Why should you watch Autograph? / Why is Autograph on our top 11 list?
Many things stand out in this movie such as music, cinematography (with four different cinematographers capturing each part of Cheran's life in four different cameras.) and the story. It will give you an experience as though you've watched the protagonist grow up with various experiences that shaped his life. There has been few movies made since that were inspired by Autograph and the important thing is that they were also successful.
Baasha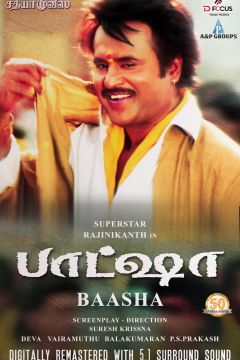 Baasha was a blockbuster movie that broke all of the previous collection records for a Tamil movie during its running in Tamil Nadu. The punch dialoges and the theme music (based on James Bond theme music) and all of the songs were a hit. Baasha was directed by Suresh Krissna who also directed some of Rajinikanth's earlier movies. Balakumaaran penned the dialogues while Raijinkanth created the famous dialogue - 'If I've said it once, I've said it a hundred times'
Why should you watch Baasha? / Why is Baasha on our top 11 list?
Baasha became a template for most of the commercial mass action Tamil movies. Baasha was a new milestone in commercial Tamil Cinema and every commercial mass action movie made thereafter had the same elements, if not a similar story.
Mahanadi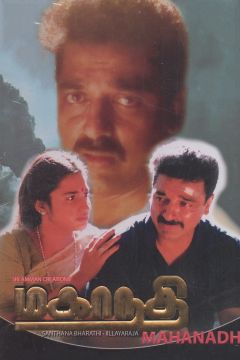 Mahanadi was a sad and gut-wrenching movie with Kamal Haasan delivering his best performance as a humble father from a village who was deceived by the ways of the city. It was a commercial success and also received the National film award.
Why should you watch Mahanadi? / Why is Mahanadi on our top 11 list?
We recommend Mahandi just for a scene where Kamal finds his daughter after a long time.
Nayagan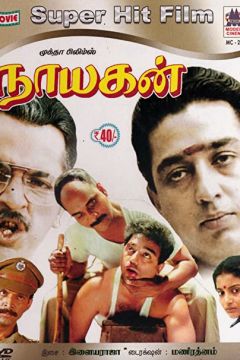 Nayagan as a movie has got all of the cinema artistic elements in it and yet it was a box-office hit. It got several National film awards including for acting, art direction and cinematography. Nayagan is also probably on the list of 100 other lists of movies to watch. While this film was inspired by 'The Godfather', the story was also partly based on Varadarajan Mudaliar's story in Mumbai.
Why should you watch Nayagan? / Why is Nayagan on our top 11 list?
Nayagan has got all of the cinematic elements. The music, songs, screenplay, direction and the supporting star cast have all done their part well and good.
Sabapathy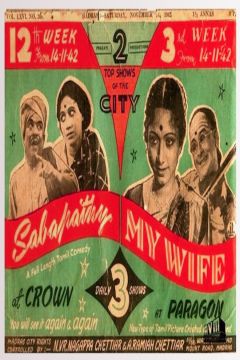 Sabapathy is a comedy movie which stars T R Ramachandran and Kali N. Rathnam, R Padma and CT Rajakantham. Released in 1941 which makes the movie the oldest on our list of top 11 Tamil movies to watch. Sabapathy also came from AVM production house and it was a blockbuster.
Why should you watch Sabapathy? / Why is Sabapathy on our top 11 list?
Sabapathy was a full-length comedy movie when all of the movies that were released during that era were hindu mythological movies. Sabapathy is a must watch because of the comedic scenes between the boss and his servant, the students ragging scenes of their Tamil teacher are iconic as they have been reused by other Tamil movies ever since.
Trivia: CT Rajakantham was the old lady named 'Pechi' in Vidathu Karuppu who scared us, if you are the 90s kids.
Sigappu Rojakkal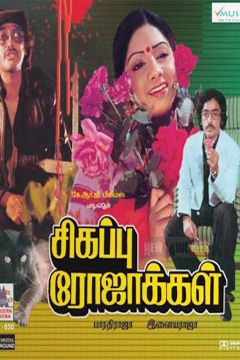 Sigappu Rojakkal was the first successful tamil movie of its kind where the protaganist was a sadist and a serial killer. This movie had some excellent songs and background music. While initially Kamal was hesitant about the song 'Ninaivo Oru Paravai', he ultimately agreed to do it as the director said that it will be a dream song.
Why should you watch Sigappu Rojakkal? / Why is Sigappu Rojakkal on our top 11 list?
Kamal Haasan, Sridevi and Bharathiraja collaborated together to create this movie which inspired many other movies with a similar story line but none was successful or came close to Sigappu Rojakkal.
Thalapathi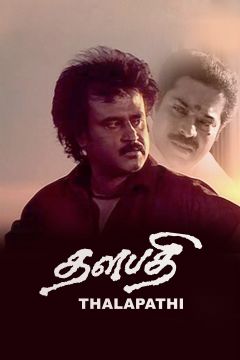 Thalapathi was an action movie starring Rajinikanth and Mammootty in the lead roles. The theme of the movie was inspired by the friendship between Karna and Duryodhana, characters from the Hindu epic, Mahabharata. Notably, this was the last collaboration between Mani Ratnam and Ilaiyaraaja. It was a blockbuster with excellent cinmetagrophy and some superb songs such as 'Rakkamma Kaiya Thattu' and 'Sundari Kannal Oru Sethi'.
Why should you watch Thalapathi? / Why is Thalapathi on our top 11 list?
The movie's sound tracks and background music along with some notable scenes with dialogues about friendship that became popular later on. This was a perfect mass entertainer.
Vikram Vedha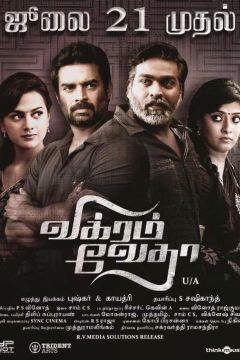 Vikram Vedha is an action thriller that captivates your attention with a unique premise which plays out as a question and answer tale between Madhavan who is a cop and Vijay Sethupathi who is a gangster. Similar to the Baital Pachisi tales where Vetala would narrate a story to Vikrama and ask him a riddled question that Vikrama would find hard to answer. This is the most recent movie in our top 11 Tamil movies of all time.
Why should you watch Vikram Vedha? / Why is Vikram Vedha on our top 11 list?
Directed by the husband and wife director duo Pushkar and Gayathri, the movie had a captivating story with a perfect screenplay with amazing acting from both the lead actors plus the excellent cinematography. The movie had an intelligently laid out story that can appeal to the common man and pique his interest through a familiar Vikrama and Vetala question and answer format.